Democratic Candidates Speak at DWSC
in
Saturday, the three candidates for the Democratic nomination for Mayor spoke and answered questions at the monthly Democratic Women of Shelby County meeting.
Below is video of their comments.
The Primary for County Election is on May 6th.
Win, Lose or Draw – State of the County, 2013
in
This is part 3 in a series of 3 posts (part 1, and part 2) that looks at who came out ahead, who came out behind, and who didn't move an inch in the past 12 months. As with all these type lists, they are both subjective and incomplete, so make any additions/corrections in the comments. Thanks and have a Happy New Year. -SR
#Winners
Dorsey Hopson
It could have gone either way for the former legal counsel, turned leader of the largest school district in the state. Sure, there were some problems…an early rough start getting kids to and from school and the municipal schools talks could have derailed the whole thing, but Hopson persevered and has largely come out ahead and smelling like a rose.

Hopson has some big challenges this year…including the possible closure of schools, and what will likely be another bout with the County Commission…not to mention the likely shrinkage that will occur when those muni-school districts come on line. But if the past several months are any indication, he'll find a way to make it through without too many dings.

Of course, there are still the long-term lingering problems that face the district…which include teacher retention (from munis and retirements) and increasing educational outcomes. The latter doesn't have to be completely fixed overnight (and can't be, by the way) just show some improvement. The former is the bigger immediate problem. One that will no doubt cause his administration a good deal of trouble over the coming months.

2014 Outlook – Partly Sunny
John Aitken
They say cats always land on their feet (though I've seen more than a few fall on their asses) Aitken had the pick of the litter when it came to which municipal school system he would lead. Courted by all, and on the payroll (as a consultant) of several, Aitken not only landed on his feet, but called his shot.

From here the outlook gets a little murkier. There's no question Aitken is an adept administrator, and political operator, but is he a builder? Can he build Collierville schools from the ground up?

Time will tell, and how well he fosters relationships with his school board will probably have more to do with it than anything else.

2014 Outlook – had to stop in his tracks for fear, of walking on the mines he laid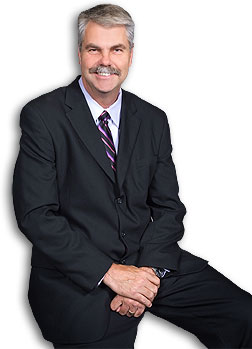 Terry Roland

It doesn't matter how you feel about Terry Roland, he has, by all accounts had a banner year. Consistently sought after for comments from the media, and on a continual crusade to "do what's right" in his own mind, Terry is one thing, and that's consistent.

Sure, his efforts to raise ethical questions about his colleagues may not hold any water according to the law, but they hold water to his constituents, and that's all that really matters in the politics game.

I can't think of a day when I've been at the County Commission office where Roland wasn't either there talking to constituents, or either coming or going. That's saying something. Since I'm not a constituent I can't say whether he does constituent services well, but he does it harder than anyone else, and that makes him a hard mark for anyone looking to rid the Commission of his presence.

Is Roland effective? That's a good question. I'm not sure he is in the long run, but so long as he keeps fighting his "gold fight" (even when its not "the" good fight) he'll stay within his definition of success…and I'm convinced that's all he worries about.

2014 Outlook – "Terry-bull"
Muni schools – The hard work may just be beginning for the 6 newly minted municipal school districts, but the first fight is won…the fight for survival.
All the districts now have buildings they can call home, though perhaps not all the buildings they wanted. No matter. Its done. Now comes the hard part. Educating. How soon that starts happening is going to be one of the most interesting elements going forward.
2014 Outlook – Honeymoon Over
County Commission – The County Commission makes the winners list for one reason and one reason only…Brent Taylor is no longer on it.
That doesn't mean I'm a fan of his replacement, but much of the drama that ensued in 2012 was due in large part to Taylor's presence. Folks who don't understand that, weren't paying attention.
Now if they could just coalesce around something they could accomplish before 2014 other than cut staff and raise taxes, they'd be number one on my list.
2014 Outlook – Partisan
Losers
Teachers – Screwed out of raises and with many on the chopping block due to funding and attendance issues, can anyone truly say that Teachers haven't gotten the raw end of the deal this year? On the local level it has been bad, but not as bad as on the state level. Still, they're included here for the cumulative effect of all of the above.
2014 Outlook – Cloudy, with a chance of apocalypse
City Council
The City Council came this close to being on my winners list. I mean, it was virtually handed to them. But their inability to get beyond two things: the "what's in it for my district" syndrome, and the "I'm legislating to be Mayor" condition, that they end up being losers.

I agree that in a "Strong Mayor" governing system, a lot of the "vision thing" lands on the executive to both articulate and propose. But the Council has also gone above and beyond in their attempt to discredit the Mayor and damn near anyone else that crosses them individually, including each other, that they are a ghost of what they could be.

Vision doesn't have to come from above. But the Council has largely allowed it to have to originate there so they can play the foil. That may score political points, but it doesn't make you a leader.

2014 Outlook – Jockeying for position
A C Wharton
Political capital is a funny thing. Think of it as a commodities market. When people are buying, your price goes up. When they're selling…getting any value out of it is damn near impossible.

Such is the state of Memphis Mayor A C Wharton. He rode in on a 75% margin of victory, with a fist full of political capital. Sat on it, then sat on it some more, and ultimately squandered it. Now he's in many ways, a man without a country. The City Council doesn't trust him (for many reasons), he's articulated no real vision to move people (his 5 year plan is still at unicorn status) and his inability to put a proposal before the Council that stands up to scrutiny has many asking if he's in over his head.

I think I'd rather be a leper colony resident than A C Wharton right now. He's thrust himself in a position of extreme scrutiny by not playing offense and letting his defense spend two years holding down a stool at Krispy Kreme. Now that he needs both, he's too slow, and out of shape to move the ball in any way but the way others want him to.

That's no way to lead.

2014 Outlook – Needs a miracle
Unemployed – The unemployed have made every list because they've been failed at every level. At the local level, the failure is more about sacrificing solutions focused on the systemtemic problems in Shelby Co. in favor of the more immediate political considerations. It's about not playing a long game. The unemployed need someone in Shelby Co. to play a long game, because the employment picture here isn't getting any rosier.
2014 Outlook – more screwed (if that's possible)
Poor neighborhoods – Executive programs to address blight notwithstanding, poor neighborhoods have suffered another year of severe neglect at the hands of both legislators and executives in local government. Both have chosen to look at the poor in the "Ronald Reagan" way…as just one step above the "Cadillac Driving welfare Queens". The implication is that the poor have chosen to be poor…somehow, despite the fact that their parents were poor and their parents parents were poor, etc.
Poor neighborhoods suffer much the same fate, and easy judgement as the poor, except the drag on society is due SPECIFICALLY to this very attitude, which would allow property values to plummet in exchange for the new and expensive growth that we're just now coming to pay for…that started over 25 years ago.
Nevermind that dead beat property owners have exploited the City and County's weaknesses for their own personal gain, or that they're making wild profits at the expense of the very poor they serve. Poor neighborhoods, like poor people just need to pick themselves up and dust themselves off in the eyes of those who judge on the Council and Commission, who…by the way, have largely never been poor, nor from the looks of them, ever missed a meal.
2014 Outlook – compassion will continue to be absent
Faith in government – State House Democratic Caucus leader Mike Turner has a saying, "Republicans run on a platform that government is broken, then get in office and do everything to prove it". Locally, that's what it seems like is happening, though in a bipartisan fashion.
It didn't happen overnight. Two governments, city and county, that have largely been built on patronage rather than proficiency…(which in both cases the patronage system was started by white folks for those of you who want to make this racial)…are mired in a condition where neither of them really work because folks are more interested in the "right" candidates for the positions than…you know, people who can actually do the job.
Add to that the toxicity in the legislative bodies, and ineptitude at the top and you've got a recipe for success at failure. A recipe that no one seems genuinely interested in correcting, including the electorate.
2014 Outlook – Failing Forward
Draw
Mark Luttrell
In the world of County politics, few are as popular as County Mayor Mark Luttrell. Of course, that popularity is more based on his personality than his policies.

Luttrell gets a draw because as an administrator, he hasn't really done much. He's got no signature agenda, on the hard stuff, he's dispatched his chief henchman Harvey Kennedy to do the dirty work. Luttrell doesn't have to do much politically, because he knows the more he does the more scrutiny he opens himself up to.

Because of this under the radar tactic, you can't really rate him an anything. So he gets a draw…and a question…am I reading Mark wrong?
2014 Outlook – Can he stand up to a challenge?
Thinking about convention centers
in
here
and
yesterday, here
.
Earlier this month, Kevin Kane of the Memphis CVB told the City Council that the Cook was functionally obsolete, something I could have told you before the $100m renovations, approved in 2001.
Realistically, that would have been the time to build, but the political will just wasn't there.
Days after Kane's statement, Otis Sanford said a convention center just isn't in the cards.
I think it should be part of the discussion of downtown development.
I think it HAS to be.
I also think that any discussion has to have an element of a larger conversation that transparently assesses our current assets, liabilities, and doesn't seek to solely "keep up with the Nashvillians".
The Convention Business
I spent way more than a decade in the Convention business. I've done my fair share of events, large (25,000) and small (<250) in just about every convention center and arena in the US. I've been out of the business for more than a year now, but things haven't really changed that much. Planners are still looking for three basic things: a place they can sell to their attendees (read something they can't get at home), convenient accommodations (lodging, travel), and space that isn't overly restrictive.
Newness doesn't necessarily play into most decisions...it can attract people, and scare them off depending on their tolerance for the unknown. Lots of hotel options and convenient parking are more important for conventions bringing lots of folks in from out of town town than "newness". Most conventioneers don't give a crap about the space...unless it's really bad. They care about the place.
Our current space is constraining. One event I still get calls to do can't come back to Memphis even though they want to because the space is too small, and more importantly, there aren't enough hotel rooms downtown. Between 3,000 and 6,000 room nights are lost because of the size of our convention center on that one show alone.
Add COGIC to the mix, and that's a lot of money being left on the table.
We can't make a decision based on two shows, but those two shows can give us an idea of what we're missing.
I think we're missing out on a lot, and I've written about it more than once. (here, here, and here)
Start with a plan
As I said in this 2008 post, any plan that doesn't start with the FedEx Forum at the center of it is missing the boat. We've got an awesome arena that could be used a lot more if we planned our conventions around it.
One convention I did for several years used both arena and convention center space. In Houston, we occupied the Toyota Center for two weeks, and a huge chunk of the nearby George R. Brown Convention Center for about 10 days. 15,000 attendees, over 150 crew members, hundreds of thousands of dollars in catering, convention services, and local labor. It was a lot of money.
That show moved every year, using the Georgia Dome in Atlanta and the Edward James Dome in St. Louis…as well as their accompanying convention centers.
Now we may not be ready for something on that scale just yet, but we'd be fools not to plan to be. The truth is, we need a ton more hotel rooms downtown, but there's not much incentive to build under the current situation, and there's just about no place near the Cook to put a new large hotel (unless its serving Bass Pro) on that end of downtown.
This will be the critical "chicken/egg" argument that gets brought up. But last I checked there were two new hotels slated to start building downtown. I'm not sure how many rooms that will add up to, but with a 60% occupancy rate, there's a better than average chance that we could add more capacity downtown in the near future.
Breaking ground on a newer, bigger convention center would increase those chances…so long as it was done in a way that allowed for that growth very near by. That's key.
By the way…if we ever want to host an NBA All-Star game, more hotel rooms is probably the first priority. We have one of the nicest arenas in the country. Our arena isn't the reason the NBA hasn't come here yet. Its hotels, pure and simple.
Thinking Beyond Beale
Beale St. is a huge asset, though until recently, folks may not have thought of it that way. But we can't get so caught up in Beale as the central driver of evening tourist fare that we don't think about the area in a bigger way.
There's a lot of undeveloped or underused land in the downtown area (west of Danny Thomas, north of Crump, south of A. W. Willis).
I'd have to go back and check, but I think much of that space is thought of currently as potential residential space. Residential isn't going to bring us more hotel rooms. We need to connect our assets in a way that makes people want to come to Memphis, or hold their convention here.
Reconsidering plans that may have been in the works for years has to be part of this. And having plans for expanding the core "tourism" area downtown also has to come into play…even if those plans don't come to fruition for a decade.
Telling our story better
We've got a lot of assets, even if not all of them are downtown. The Civil Rights Museum (a USAToday "iconic attraction), all the music…from the blues, to Sun, Stax, and even Elvis (Graceland was the other USAToday "iconic attraction" from Memphis). While these things may not be right next to each other, they are attractions that are meaningful to people outside of Memphis…even if those folks don't know it. They are connected in ways that may not be evident to folks here. In fact, their stories are more intertwined than you might imagine.
We've got to tell those stories, and the story of how they're intertwined better…but we've also got to connect these dots for people so they have more of a reason to come here.
That's what marketing is.
Right now we seem to rest primarily on Elvis, and to a lesser degree, Sun and Beale. The Civil Rights Museum is too often an afterthought…which is unfortunate, because the story it tells is a huge connector to the music from these different places.
Clayborn Temple needs to be a part of that as well. It's a shame that this historic building has been allowed to decay the way it has.
Getting Real
But back to this proposed committee. If it comes to fruition, we need to be real honest with ourselves and the people about where we stand right now. That means how much we're doing at the Cook now. How many room nights that is, and how many rooms there REALLY are downtown (they say more than 4,000…but what does "downtown" mean to the CVB?).
We don't necessarily need to think about trying to directly compete with Nashville. They've got more convention space than they can deal with between the new Music City Center and Opryland. We need to be realistic…which means neither undervaluing, nor overvaluing what we have to offer here.
We also need to carefully evaluate how we're selling Memphis. Other cities our size have scads of sales people flung clear across the country. We have to look at the current sales plan for Memphis, and evaluate it against other cities (bigger and smaller) to find the right fit for us.
We need to consider that the Cook is still viable for some events, even if it's not the best spot for all of them (I've done scads of events in the Ballroom and Cannon Center and they are valuable additions to Memphis).
Most of all, we have to be honest with the people about what the committee finds.
I support the idea of exploring a convention center because I know first hand what it can do for a city if its done right. But I'm also leery of the way another big project that gets handled.
We don't need another Beale St. landing. Hell, we didn't need the first one.
We don't need another shadowy semi-autonomous board (RDC) that acts as if the public doesn't exist and doesn't take care of city assets (like Mud Island).
If anything, we need to have fewer of these kinds of boards.
Most of all, we don't need another boondoggle…and this could turn into one real quick. Which is all the more reason to make the proposed committee the model for transparency…unlike the aforementioned shadowy semi-autonomous board that also has its hands in the downtown area.
Anything less is a recipe for failure…and that's something we certainly can't afford.
Twice now, in the past two weeks, Memphis City Councilman Harold Collins has publicly voiced his support for at least thinking about a new convention center
On the Whalum Decision…lots of questions
in
Ed. Note:Corrected issue of appointment to fill Reginald Porter's seat.
The morning's announcement of a
decision in the contested election results of School Board Dist. 4
brings up a lot of issues just weeks before the School Board is set to shift from 23 members to 7.
The first issue is the now upcoming election. When will it be and what assurances will be made that the same problems will not mar the upcoming election?
Despite the assurances that the November election would be trouble free, a report from February showed that more than 400 voters in one precinct received the wrong ballot in one precinct that either mistakenly had, or didn't have the City's gas tax referendum.
But the upcoming election may not be the biggest fish to fry, or knot to untangle, and the questions could come before Judge Mays to decide.
The first question: Who, if anyone, will occupy the seat after the school board contracts to seven districts on September 1st. Judge Mays has already determined that one seat could be left vacant until next year…the seat formerly held by Reginald Porter. Updated:The County Commission is set to appoint someone to fill the seat of Reginald Porter on September 9th…assuming it doesn't get delayed. Will the Judge change course and allow an election on that seat at the same time? If the election is held in conjunction with the City sales tax referendum on Pre-K funding, ganging up those two seats might not be a bad idea, and would save some money for sure.
The second question, and perhaps more thorny, is that of decisions made by the school board since the certification of the August 2012 election. As Leftwingcracker points out, many of the decisions were narrow, by one vote. Will those decisions stand now that the election has been deemed irrevocably damaged or will the Judge call them into question? That's a knot that could take a long while to deal with.
I would be surprised if Whalum didn't ask Judge Mays to rule on these issues. Upon hearing the ruling from Chancellor Kenny Armstrong, that was the first thing I thought he would do. That's what I would have done.
But the biggest question, one that goes well beyond the scope of the School Board, is who in the world can trust this Election Commission to do their job at this point. Between the August 2012 election that gave wrong ballots to thousands of voters and the November 2012 election that did the same to 400 voters in one precinct alone (mentioned above), who in their right mind actually thinks this Election Commission, and more importantly, this Election Administrator can do the job and conduct an election free of these kinds of completely avoidable errors.
There's no question the Republican Shelby County Election Commissioners won't have the guts to do what their counterparts in Nashville did just a few months ago. If anything, the local Republican Election Commissioners have doubled down in their support of Richard Holden, who they continue to allow to spread mistruths about the how and why of the problems in the August 2012 election, even after being rebuked by the Secretary of State's office and a Comptroller's report.
The next couple of days should be interesting. Between the school and election issues, I can't help but believe we haven't heard the end of this issue…and the issues surrounding it.
Face hates nose…AKA the continuing saga of the #membudget
in
Noses are funny. Often the most noticed facial feature…next to the eyes, noses are also one of the most complained about things people have on their face.
My nose, is what I affectionately call a "3 finger nose"…meaning, from my face to the tip is three fingers long. You can see it below.

Noses, such as this are common in my family. We've had an ongoing discussion about the
"Ross nose"
for as long as I can remember.
When I was a kid I hated it. I wanted a smaller nose.
It was an object of teasing and torture through my adolescence. I've never been so vain as to consider plastic surgery on it, but I certainly "wished it smaller" more than once.
My nose is a feature that provides a great deal of utility from the obvious, smelling, to holding up my glasses. This, of course comes with some costs. Allergies or head colds aren't a small affair for me. There's a lot of real estate there. A lot of ground to cover. More than one tree has died in the service of blowing my nose. I'm sure many more will as well.
Eventually, I came to grips with my feelings about my nose, even beating people to the punch with jokes. It is a dominant feature, no doubt, but its one that I have come to embrace over the years.
Focusing on the wrong feature
So what do noses have to do with the Memphis budget? Simply put, by focusing on tax rate, and cutting, cutting, cutting, we're proposing a solution that not only doesn't address the bigger problems, but also creates an environment where there's no oxygen in the room to even discuss them.
This is almost like the behavior of a newly single middle aged person trying to find the one thing that will make them attractive once again to the opposite sex.
Its easy to focus in on one thing, and proclaim that by fixing this one thing…everything will somehow be ok. The unfortunate reality is that by focusing in on that one thing, we ignore the real problems…the fact that we can't see our toes, that we need to eat healthier and exercise, or that we need more therapy than we can afford.
We focus on this one feature, like a nose, because its simple.
We convince ourselves that by correcting this one simple single problem we have shot the silver bullet that will make the others go away. But this never works out. The problems remain, and we are still in the same situation we were before.
Our only choice is to either focus on addressing the real issues, which is hard, or find another distraction that will be our next failed "silver bullet". Thus far, this Council and the Administration has focused on the distractions.
Its not personal, its about vision
Earlier this month, Polar Donkey wrote a defense of some of the things I've brought up in previous posts (this one in particular) that framed the debate as Strickland vs. Vibinc.
The post showed things that are well beyond my technical ability in support of my core argument, that real problems (crime, education, lack of opportunity), not tax rate, are what leads to flight and population stagnation.
I do appreciate the support, but this isn't just about any one person.
I consider Jim Strickland a personal friend. He supported me in my campaign, and I've supported him in his past campaigns. We disagree on this issue.
I started down this road because, aside from my belief that "tax rate" is a poor metric by which to judge efficiency, I am also curious as to what the end game is. What is the long-term vision? How will doing this address the long-standing problems that impact Memphis…from crime and education to economic opportunity and flight…especially for those who are suffering most (low income families) and leaving the fastest (middle income families)?
Thus far, that hasn't been described in any tangible way. So, absent something to convince me otherwise (which would be a tough sell to begin with), I'm left with little understanding as to the long game.
Policy and Political Cycles
When I ran for County Commission last year, I talked about solutions that outlive political cycles. "Solution" is a word I don't really like to use, because it implies permanence or that there is a "silver bullet". Policy is neither permanent nor a "silver bullet".
Policy, is supposed to be a living, breathing thing that evolves as the situation evolves. This is hard for politicians to accept. We all want things to be simple. We want answers to be certain…"If A then B" type statements. That may make for a good TV sound byte, but it doesn't make for good policy.
What we get, more often, is gut reactions and hill to die on declarations, especially from legislators. This is only compounded when the administration has failed to either articulate, or gain widespread support for their vision.
And that's where we're at, and where we've been for some time…even before Mayor Wharton took over. We've been a city without a policy vision.
The CVB has a vision of Memphis that it is pushing both internally and externally.
A slew of local non-profits have articulated their vision for either attracting or building up local talent. (more than I want to try to mention)
Hell, even the Grizzlies have articulated a sense of self-identity with their "Believe Memphis" and #Grit #Grind mentality.
Why we can't adopt any of these ideas, these identities, and turn them into an attitude for a long-term policy vision for the community is beyond me. But here we stand, fragmented. Looking toward our future with little to no idea of what we're working for when we get there, or how to do it.
So rather than do the hard work, we go for the nose job, or the facelift. We buy some snake-oil salve from a late night tv infomercial, or rehash tried and failed "tax cuts = job creation/growth" strategies we borrowed from an administration that saw the single largest devastation of middle class wealth since the Great Depression.
We get caught up in cosmetics, rather than getting on the treadmill and putting down the Pork Rinds, or maybe reading something other than a trashy pulp novel for personal development.
In short, we focus on the fast food solution for our challenges, and leave feeling just as unsatisfied as we were when we started, and a little bit fatter.
Conclusion
I'm not saying I have all the answers. But come on:
If flight out of the city is something you're concerned about, laying off and eliminating jobs is one helluva way to say don't move from Memphis. You just nearly guaranteed 400 people will move. They'll have to.
If Public Safety is something you think we should focus on, eliminating 280ish public safety positions is one really self-defeating way to do that.
If you think taxes are too high, then how will you explain to the public that these very actions will increase insurance premiums by 11% to 15% (which by the way, is more than the tax hike would be).
I'm just saying, with four members of the City Council supposedly angling to run for Mayor, you'd think there would be something better on the menu than the paper plate of failed ideas and broken dreams we keep getting served.
You'd think that some kind of coherent vision would emerge…something people could get behind. Because what's going to happen now is people are going to love the tax break and be pissed when their house burns to the ground, or Ma-Maw dies of that stroke because response times increased, or you wake up to find some dude rifling through your car at 3am because the police presence just ain't there any more.
That tax cut isn't going to mean anything when that happens. And people will use those experiences to drive their decisions and belongings out of town…just like they have been for more than 20 years (with a lot of help from the County Commission, I might add, which has, in turn, negatively impacted their ability to raise revenue).
For 20 years, as a city (and a County) we've bought one facelift and tummy tuck after another, expecting our fortunes to magically change, all while not dealing with the real problems facing the city (and County), and chasing after folks that just don't and ain't gonna love us no more.
Its dumb.
For 20 years we've given lip service to the real issues that are driving down revenues, and stymying population growth, all while cramming Ho-Ho's and pork rinds in our face and ignoring the real hard work that has to be done to correct the problem.
That's not just dumb, that's a slow suicide.
Its got to stop. But to stop, we have to have leaders who don't look at the whole enterprise as a lost cause, and I'm not convinced that's what we have right now.
And while the facelift we're currently contemplating (aka the rate cut) may make us look pretty on Facebook and Twitter, there's still all those real issues lingering beneath the cropped edges on that profile picture that have been, and will continue to drive people out, or keep them away.
In the end, this facelift will be just as successful as all the past ones…un…and we'll still have all the same problems, but worse.
And a year from now we'll be sitting here wondering why it didn't work, and still have no long-term plan, and wonder if that stomach electrocution thing really will give us six-pack abs or if they just hired models that already had them and put it on them.
What's worse, we'll probably buy that dumb piece of crap looking for another silver bullet.
We shouldn't be surprised or disappointed when it doesn't work.